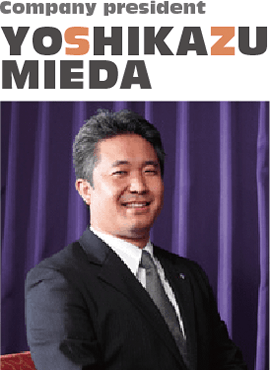 Founded in 2002, the K & B International Group is pleased to mark its fifteern year of operations this year. I sincerely believe that our success to date is due to the support of the guests who frequent our establishments every day, the business partners who sustain us at every turn, and the hard work of our employees and part-time staff members who strive as one to perform to the best of their abilities. Thank you all so very much.In recent years, the management environment surrounding the service industry has become increasingly severe. The shortfall in human resources and rising material costs directly affect management, which are issues for the entire industry. However, in spite of the negative situation, an increasing number of tourists are visiting Japan from overseas thanks to the government's national tourism promotion plan. This is a great initiative; our major task will be to attract inbound customers. This year, we have set a slogan, "Aiming to offer the best quality in Japan." At the time of the founding, the company started with the idea of building the best restaurant in Japan. However, I feel that we are losing our desire to fulfill this basic principle with each passing year as a result of self-justification. This means that we are ruining our own company in the long run. In that sense, we have set this year's slogan, "Aiming to offer the best quality in Japan," in hopes of examining our motivations and returning to the basics with the goal of rising together to vigorously move forward in building the best restaurant in Japan. This year will be the time that our overseas business makes a giant leap forward. In September, we will open a hotel in Da Nang, Vietnam, as well as a restaurant on the hotel's premises. In addition, our local subsidiary, K & B Asia, is starting to support projects for Japanese corporations to open businesses in Vietnam. We will establish more businesses in Vietnam in the near future. What's more, K & B Planning, a shoes manufacturer, will also gear up shoe production for women's sandals and children's shoes in China. In order to realize our dreams of starting a resort hotel, we have partnered with Gengo Space Design Institute to begin planning commercialization. We have pledged to work as one to do our best and get through another busy year. We hope to receive support and guidance from you.

January 2016
Yoshikazu Mieda
Representative Director & President, K & B International Group
---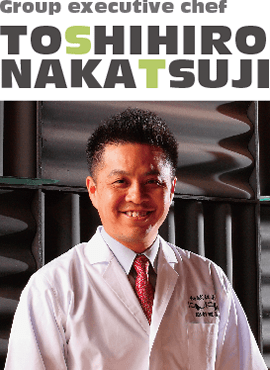 This year will mark the 15th year since Mieda and I founded K & B International. Last year, we leveraged our previous experience to develop business in different ways. In particular, one of our successes was the infomercial sale of popular black curry, which we currently sell in hotels and restaurants. Another success was the retail sale (store sales) of osechi (Japanese traditional New Year's dishes). We now hope to tackle different challenges this year. Our restaurant sector is also preparing to open restaurants overseas.This year, one of our goals is to offer the taste of Wakon-Yosai Nin-Nin to people in Vietnam. We are making additional efforts for Kitchen Pui-Pui on the MBS TV program Chichin Pui-Pui (broadcast every Tuesday), so be sure to tune in to MBS at 4:20 p.m. on Tuesdays. We have been working on a recipe book for simple homemade dishes that everyone can enjoy. As we work together, we are doing our best to fulfill this year's slogan—"Aiming to offer the best quality in Japan." In addition, we hope to take on the challenge of creating another Osaka local specialty this year. I consider this one of my goals in life. I am still far from what I want to do, so I strive to learn every day. I appreciate your support as we continue to do our best this year.

January 2016
Toshihiro Nakatsuji
Group Exclusive Chef
Director & Vice-President, K & B International Group
---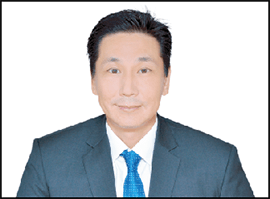 In the last 10 years, I have managed overseas projects for K&B International in HAWAII, DUBAI, SHANGHAI and VIETNAM.

We are undertaking the F-HOME project in Da Nang now.

Moreover, we are also performing support of advance of Japanese companies in Ho Chi Minh City.

I am a position of the Southeast Asia corporate executive officer of our company, and develop management of service industries in Southeast Asia including Vietnam.

GRADUATE OF THE CORNELL HOTEL SCHOOL IN 1992, I HAVE SPENT MOST OF MY CAREER TO MANAGE PROJECTS SPECIALIZING IN THE HOSPITALITY AREA.
---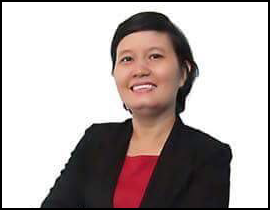 I am KAORI of the representation of K&B ASIA.
We will support the business in Vietnam of you Japanese.
when you are troubled by Vietnam, please contact us.
It solves from the experience in many of our Vietnam.

April 2017
Kaori Huong
K&B ASIA President
---